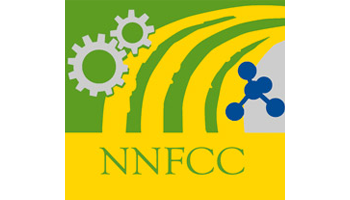 JOB TITLE
Short term Research Analyst and Senior Research Analyst
COMPANY NAME
NNFCC Limited
CONTACT
LOCATION
York
SALARY
Commensurate with experience
CLOSING DATE
04/11/2021
PUBLISH DATE
18/10/2021
WEBSITE
We are seeking high quality candidates for research analyst or senior research analyst positions; employment will be for an initial period of 12 months with potential for extension. These posts suit recent graduates with either first or post graduate degrees looking to apply their analytical, logic and investigative skills to support strategic analysis and problem-solving assignments to address industry needs in the renewable energy, renewable materials and circular economy sector.
Salary:   Commensurate with experience
Post Duration:  12 month fixed term contract
Based:  York
Start Date:  As soon as possible
Closing Date for Applications:  12 Noon on the 4th November 2021
Reporting to a member of the management team you will undertake technology and policy evaluations, market research, and information and data analysis, assisting in the preparation of client reports.
The post requires the ability to rapidly assimilate and critically analyse data in a well-planned and efficient manner, and to communicate information clearly and concisely. Individuals must have strong verbal and written communication skills and demonstrate their ability to work within a flexible team environment.
Qualified to degree level in chemical, biological, environmental science or engineering the ideal candidate will be numerate and should demonstrate a broad scientific understanding and ideally possess experience of working in a field relevant to the bioeconomy or renewable industry, either in industry or as part of an MSc or PhD. An understanding of the drivers for, and challenges faced by the emerging bioeconomy would also be an advantage.
The roles are ideally suited to candidates with a strong science or technology background looking to apply their knowledge in the areas of business, technology and policy assessment.
Experience in techno-economic modelling, (bio) process modelling, commercial project evaluation, sustainability assessment or strategic business analysis would be considered advantageous.
These roles provide an ideal opportunity for interested individuals to gain experience of working within a high profile and rapidly growing business sector and to drive forward a low carbon economy based on renewable materials.
Applications should be received in writing (by post or email), including a covering letter and full Curriculum Vitae, to:
Email:  [email protected]
Or post to:
The Office Manager
NNFCC Limited
Biocentre, York Science Park, Heslington,
YORK, YO10 5DG