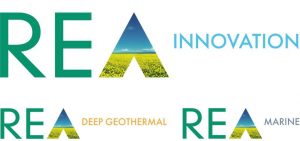 Deep Geothermal
Our Deep Geothermal Forum focuses on securing financial support for deep geothermal development, and influencing for a supportive planning regime to aid the roll-out of the technology.
To date it has been successful in securing a dedicated Renewable Heat Incentive tariff for deep geothermal heating projects and has campaigned for Government to examine planning changes to support deep geothermal development.
Ocean Energy
Marine renewable energy, encompassing wave and tidal energy, is a massive untapped resource in the UK with 50% of Europe's entire tidal resource potential.
Our Ocean Energy Forum strives to ensure that the development of the marine renewables industry is enabled through effective financial, technical or other forms of support.
Related News
NEWS & PRESS RELEASES — Dec 05, 2021
NEWS & PRESS RELEASES — Dec 03, 2021
NEWS & PRESS RELEASES — Nov 30, 2021
Related Events
MEMBERS ONLY Dec 09, 2021
MEMBERS ONLY Dec 14, 2021
MEMBERS ONLY Dec 07, 2021
Related Resources
BRIEFINGS
Nov 29, 2021
The latest updates on hydrogen from the REA
LINKS
Nov 29, 2021
Amended Water Environment (Controlled Activities) (Scotland) Regulations 2021
CONSULTATION RESPONSES
Nov 25, 2021
REA Future of Transport Regulatory Review – Zero Emission Vehicles consultation response