With the long Brexit process now over, a new era has begun for the UK.  This formal separation from the European Union could both cause material impacts and open new opportunities for the renewables and clean tech industry. The REA continues to represents it members' views, and provides consolidated advice on outcomes affecting UK business.
And, as the UK Government plans its green recovery working towards reaching net zero by 2050, we await details on regulation change, cross-border trading, carbon pricing and global leadership as we head towards the UK hosting COP26 in November 2021.
See the resources and news sections below for our latest work in this area.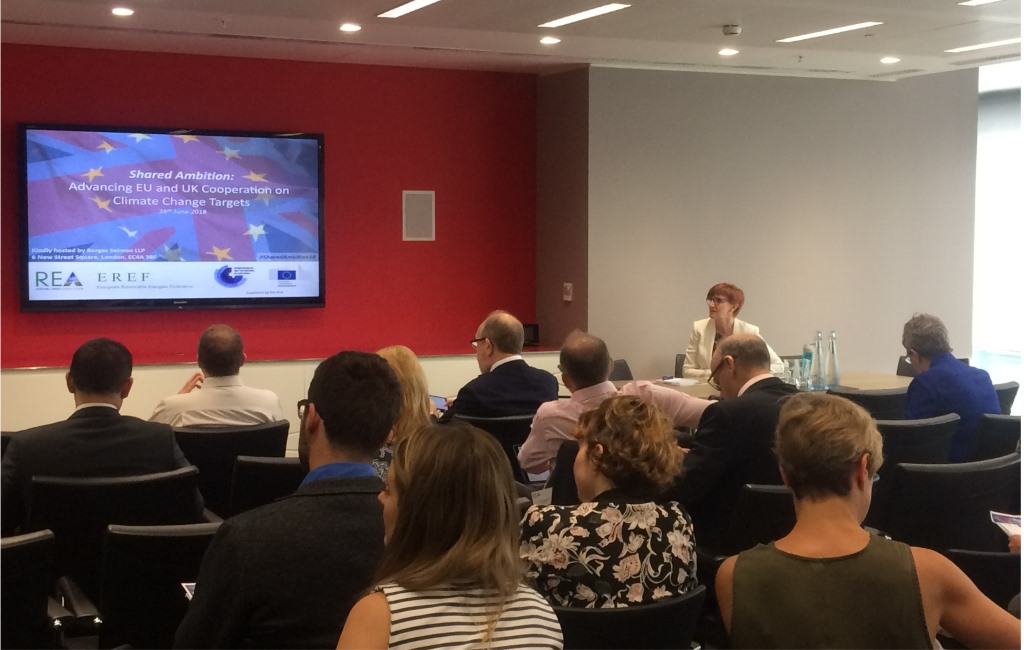 Shared Ambitions : advancing EU and UK co-operation on climate targets REA event
Related News
NEWS & PRESS RELEASES — Dec 22, 2020
BLOG — Oct 28, 2020
Blog reveals key takeaway from Wood Heat Online 2020 conference was widespread agreement biomass heat must speak with a united voice.
NEWS & PRESS RELEASES — Oct 23, 2020
Richard Simon-Lewis, Head of Origination, Marketing & Communications for UK Export Finance, tells us about the government support available to help renewable energy companies export – including the new export development guarantee.
Related Resources
LINKS
Jul 23, 2021
Defra publish a survey on staff and HGV driver absences, and a CfE on temporary relaxation of driver hours.
BRIEFINGS
Jan 6, 2021
A summary of relevant sections of the UK-EU Free Trade Agreement for REA members