The built environment is crucial to the successful decarbonisation of the wider economy. We are bringing together the energy and construction industries to accelerate this change.
See the resources and news sections below for our latest work in this area.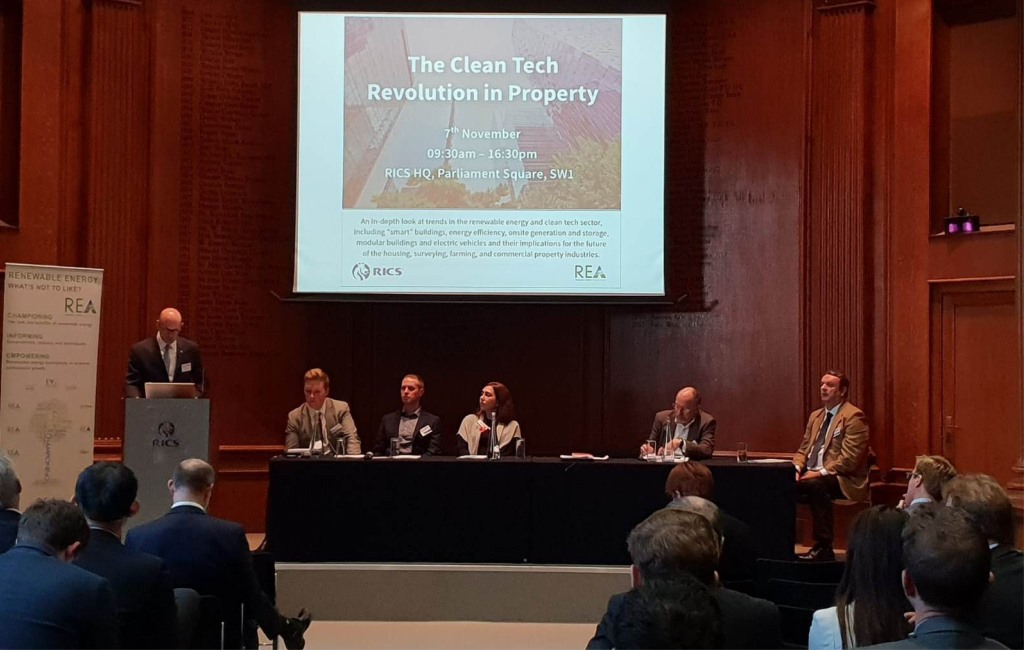 REA event with RICS - the clean tech revolution in property
Related News
BLOG — Oct 28, 2020
Blog reveals key takeaway from Wood Heat Online 2020 conference was widespread agreement biomass heat must speak with a united voice.
BLOG — Oct 23, 2020
The Green Homes Grant scheme won't be nearly enough to plug the hole in the government's heat decarbonisation policy, argues REA chief executive Dr Nina Skorupska
NEWS & PRESS RELEASES — Oct 02, 2020
REA comment: New definition for energy storage must be a 'stopgap measure' only
Related Events
Jul 10, 2020
Conducting community consultations in the age of COVID-19
Related Resources
BRIEFINGS
Nov 17, 2021
REA Member briefing – COP 26 Outcomes What did we expect from COP? The REA were Official Observers to COP26 and present in Glasgow for the full two weeks, attending numerous plenaries, negotiations, side events, informal meetings and member events.  Most of the UK Government's COP26 related domestic policy changes actually happened in the run […]
BRIEFINGS
Jun 30, 2021
This resource item contains the key messages to Government from the REA in preparation for the Hydrogen Strategy